I am so excited about life I can't even sleep.
I've had a brilliant idea, which I hope is still brilliant when I wake up later today, and I think I am really going to enjoy making this come alive!
I will keep posting information about what I am wanting to do exactly, but meanwhile, here are some things I just purchased with the money I've scrapped together for my adventures to come in a few weeks (and really shouldn't have spent, but this was a good investment, I promise)--
Yay! New red digicam (to match my (red)product iPod)..
[courtesy of amazon.com]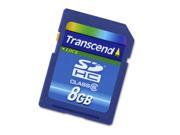 ..an 8GB memory card friend for my new toy..
[courtesy of newegg.com]
..and a 500GB external hard drive to store all my fun and games in!
[courtesy of amazon.com]

Thanks to a new concept I've discovered called internet bargaining, all these high-tech electronic devices didn't add up to much, which I'm very thankful for. Everything should come in handy to jump start the beginning of the rest of my life (cliche, I know, but until I can come up with something more creative, it'll have to do)!

Please stay tuned and see what I might be able to create with my newfound freedom!